We did it! We are finalists in the SXSW EDU Student Startup Competition powered by WIT. When we found out, we were so excited to have the opportunity to pitch Lemonerdy University alongside the four other finalists. "[The finalists] were selected from our largest application pool yet. This year's startups feature the most innovative ideas coming from all across the globe. SXSW EDU competitions have served as stepping stones for many top entrepreneurs." – SXSW EDU Official Announcement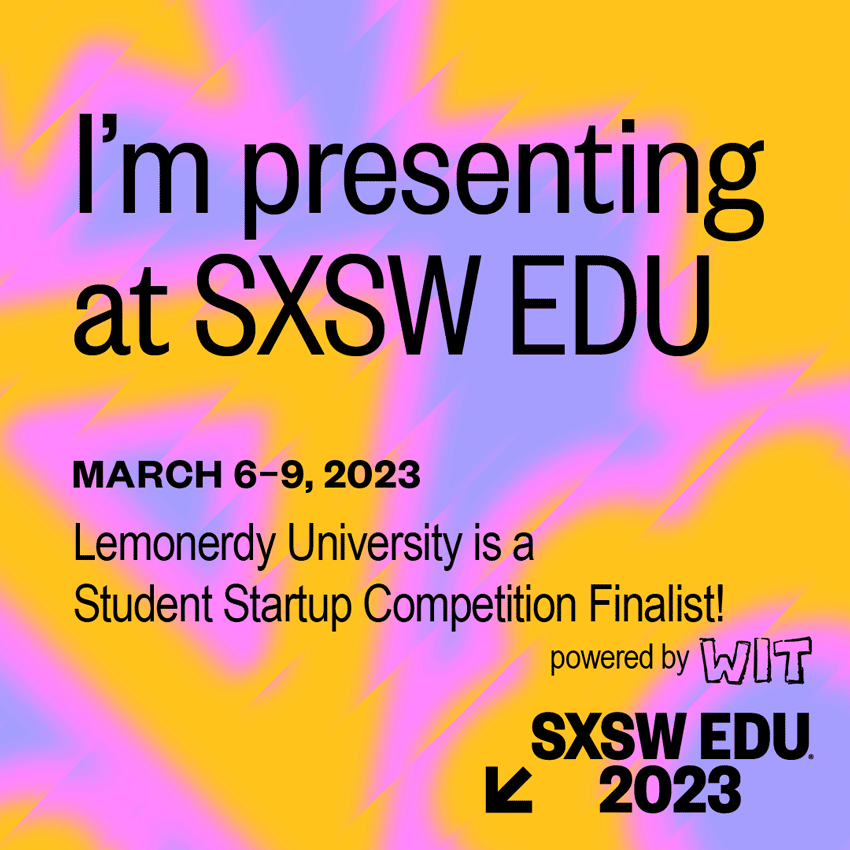 You can read the announcement here.
The Student Startup Competition supports high school entrepreneurs by providing finalists with a platform to showcase their business ideas and receive expert feedback from coaches and judges, and we can't wait. to pitch Lemonerdy University.
Learn more about Lemonerdy U here.