Earlier this year, David, my Lemonerdy University co-founder and I were named finalists in the T-Mobile Changemaker Challenge and the Digital Empowerment Category winners. That meant that we were invited to the T-Mobile Changemaker Lab to meet the other changemakers, tour T-Mobile, see Seattle, learn how to grow Lemonerdy University from top mentors at Ashoka and T-Mobile, and pitch our Lemonerdy University to T-Mobile executives this October.
Day One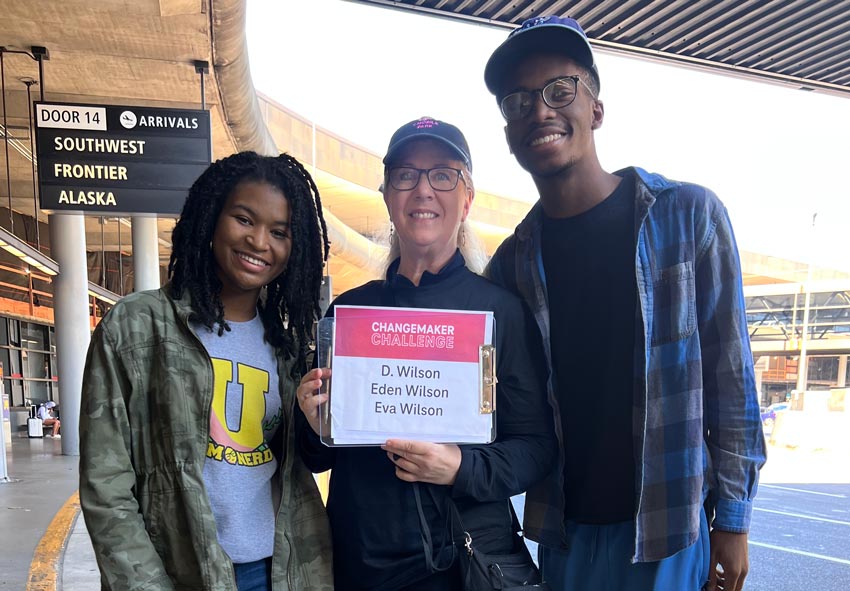 David and I flew almost five hours from Chicago to Seattle early Sunday morning, were greeted with a sign with our names on it just like in the movies, and quickly got checked in. We met the team from Ashoka and T-Mobile, and they handed us backpacks full of goodies that we would use during the week and when we got home. My favorite piece of T-Mobile swag (stuff we all get) was definitely the hoodie. Soft perfection.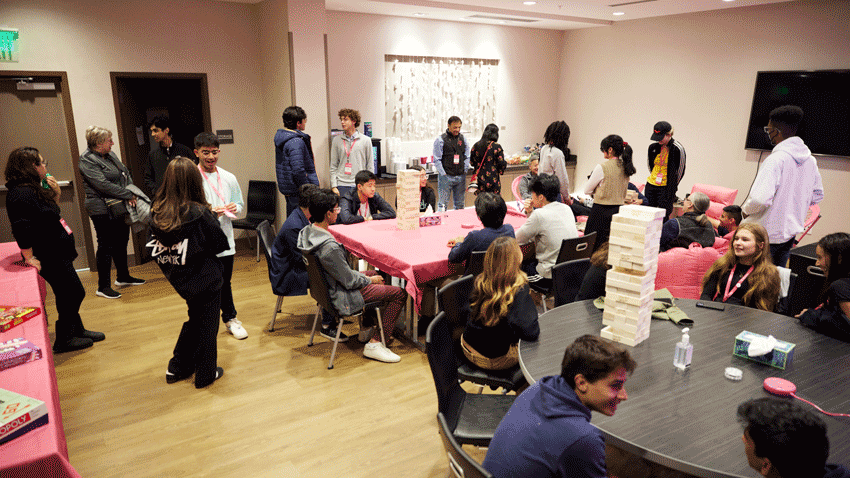 After we spent some time in the hangout room that T-Mobile and Ashoka set up for us with games, snacks, and drinks, we headed to dinner at Bake's Place Bar & Bistro for the welcome dinner where the food was phenomenal. After the welcome dinner, we played games outside and got to know each other.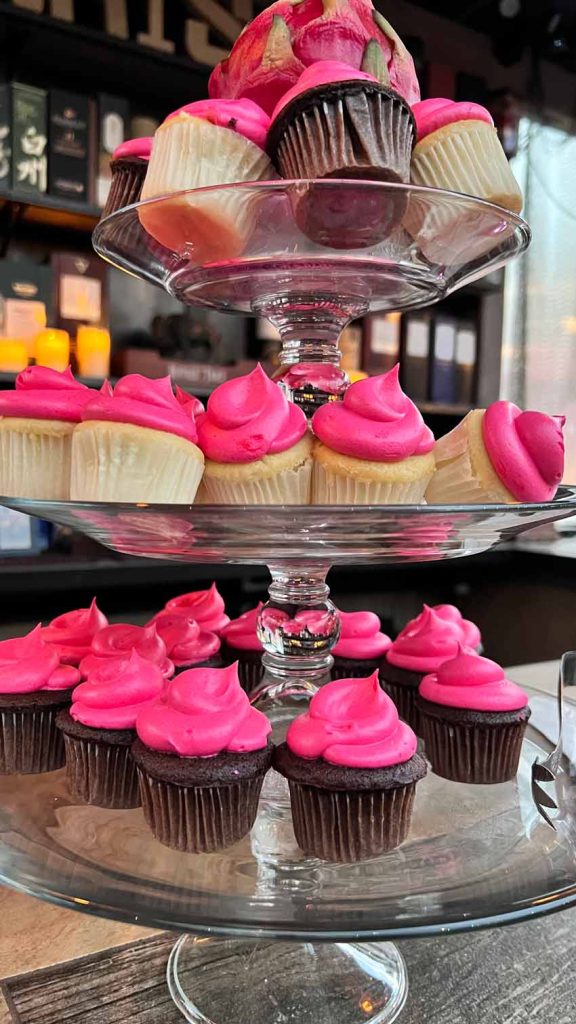 After the welcome dinner and games, we headed back to the hotel to practice for the pitch. It reminded me of practicing with my parents for SXSW EDU but much more relaxed. We knew we had a long day coming up so after we practiced and hung out a little with the other finalists, we went to bed.
Day Two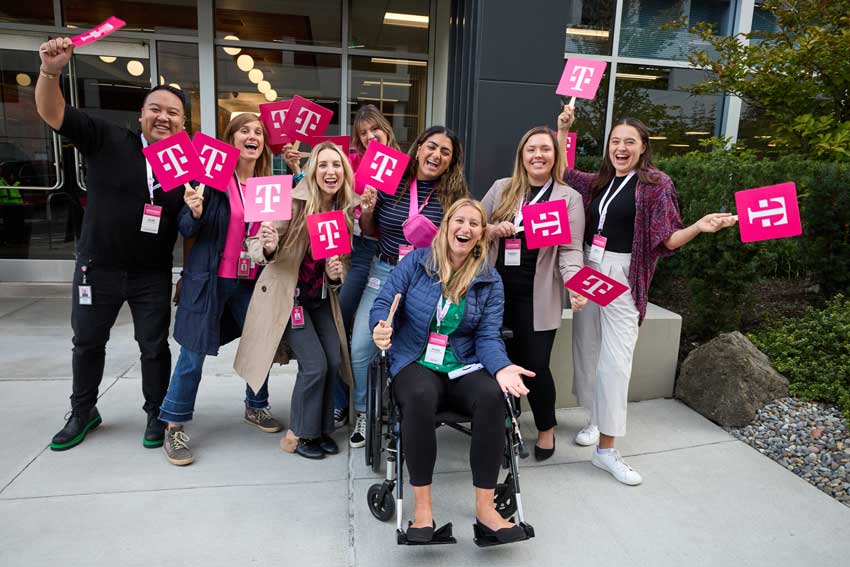 On day two, we woke up early for breakfast and then boarded the bus to go to T-Mobile headquarters. We were greeted by Ashoka, T-Mobile, and Augeo staff. The greeting felt so special!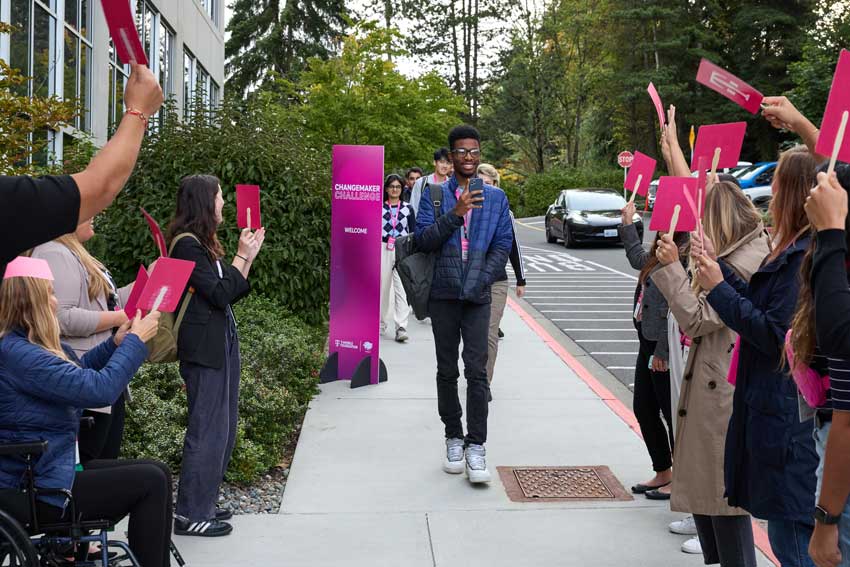 The day started with David and I sitting down with different experts and mentors from T-Mobile to present problems we were struggling with during the World Problem Solving Cafe. We did a short overview/elevator pitch of Lemonerdy University, and the experts suggested ways that we could solve any problems or issues that we were working on. After the cafe, we connected with other Changemakers through lots of activities and games.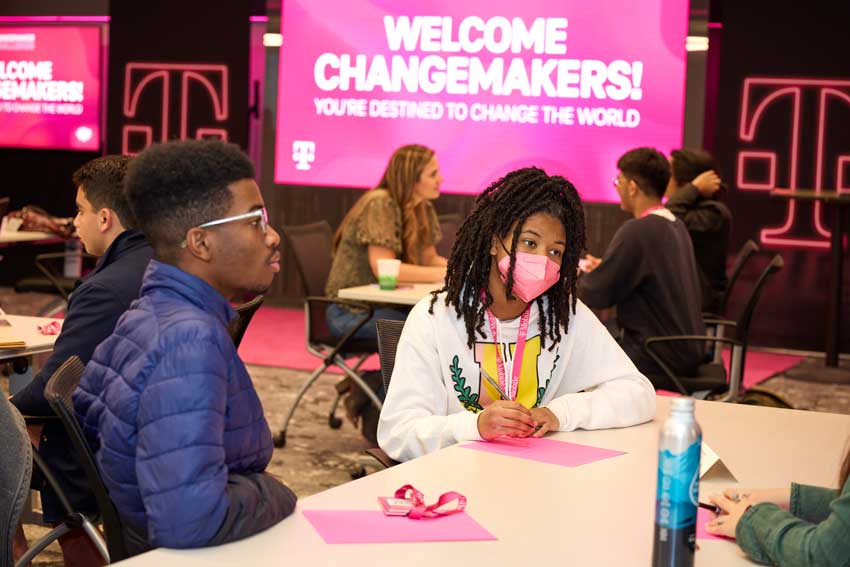 We also did icebreakers, activities, and competitions that helped us to get to know each other. I enjoyed getting to know the Changemaker finalists and hearing more about their projects.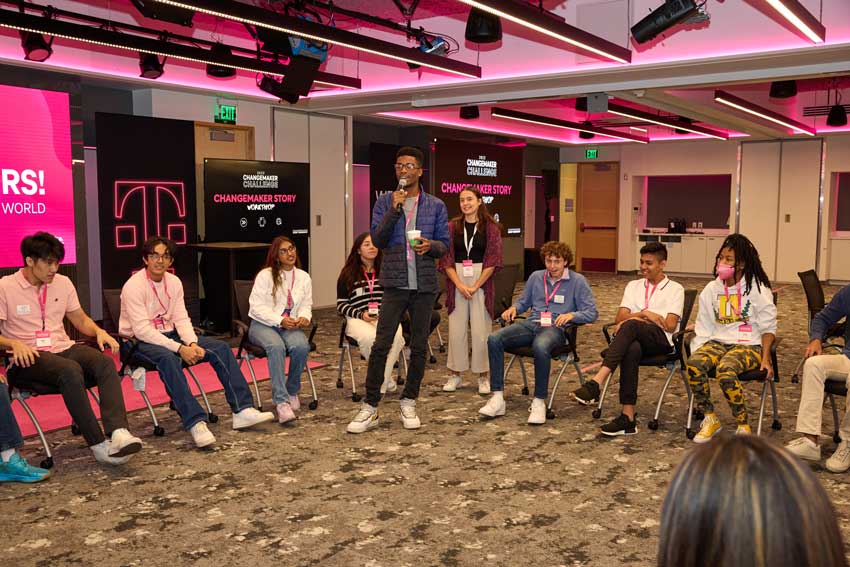 After hanging out at T-Mobile headquarters, we got back on the bus and went out to explore the Space Needle. Our inner elementary school kids came out, and we had a great time on the playground before getting our tickets and going up the 600-foot structure. It was raining (hence the ponchos) so we couldn't see much, but it was still an awesome experience.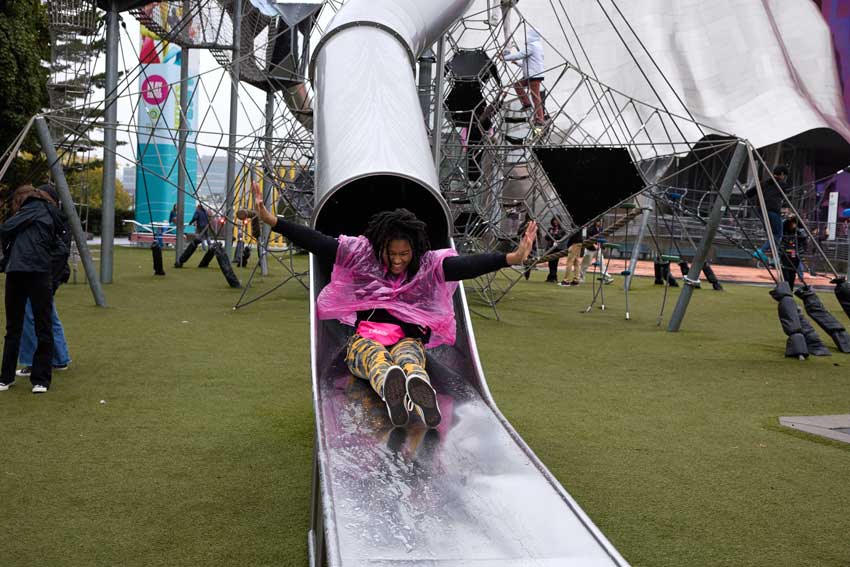 We had a fantastic time at the Space Needle, and after that, we went over to the Forum House where we had the whole place to ourselves, played games, and had great food – as usual. I realized that I'm not a great golfer. I'll have to work on that!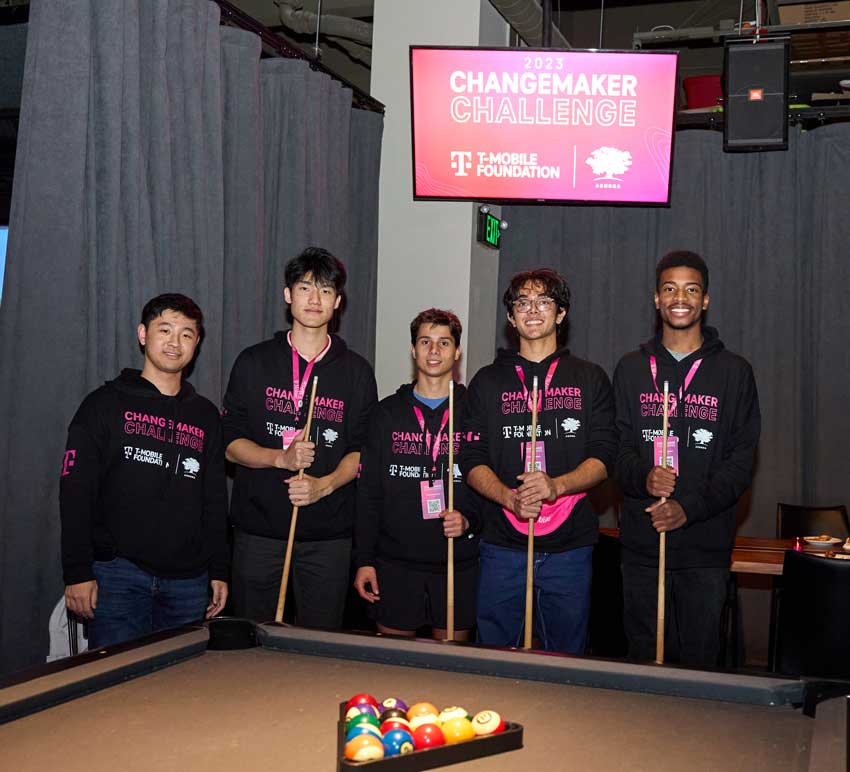 After a great time at Forum House, we went back to the hotel to hang out and work on our pitch. It was a long day, and we had a fantastic experience. Everything was so well organized, and they made sure that we felt like we were part of something super important.
Day Three
It is pitch day! Another early morning breakfast and then off to T-Mobile Headquarters. We visited 5G & Me and took a peek into the future. David and I and the other Category winners practiced our pitches and then changed into our "uniforms" to get ready for the pitch. The coffee had worn off, BUT I was still ready to go.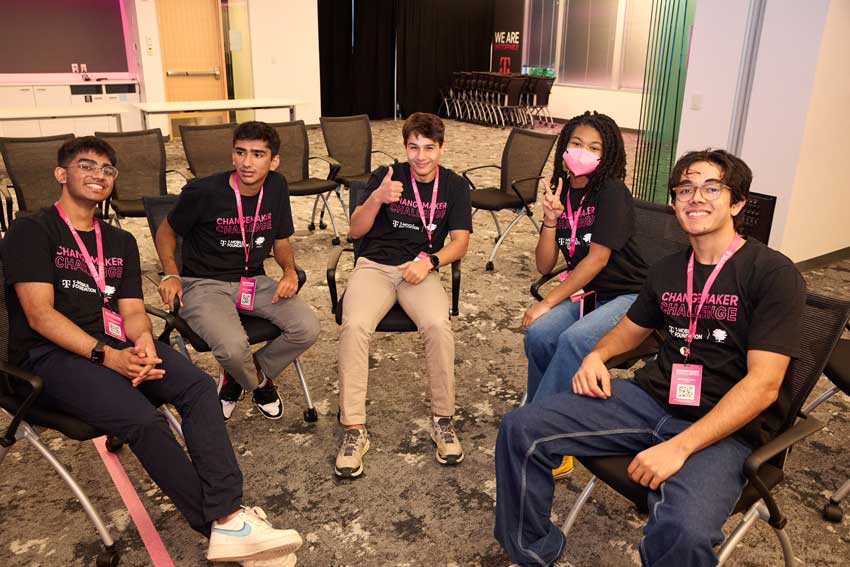 The Pitch
Thanks to our mentors, WE KILLED IT! Not perfect, but it was pretty close for us as far as pitches go.
So how did it go, EXACTLY? Long story short, things went well, and I cried unexpectedly at some point.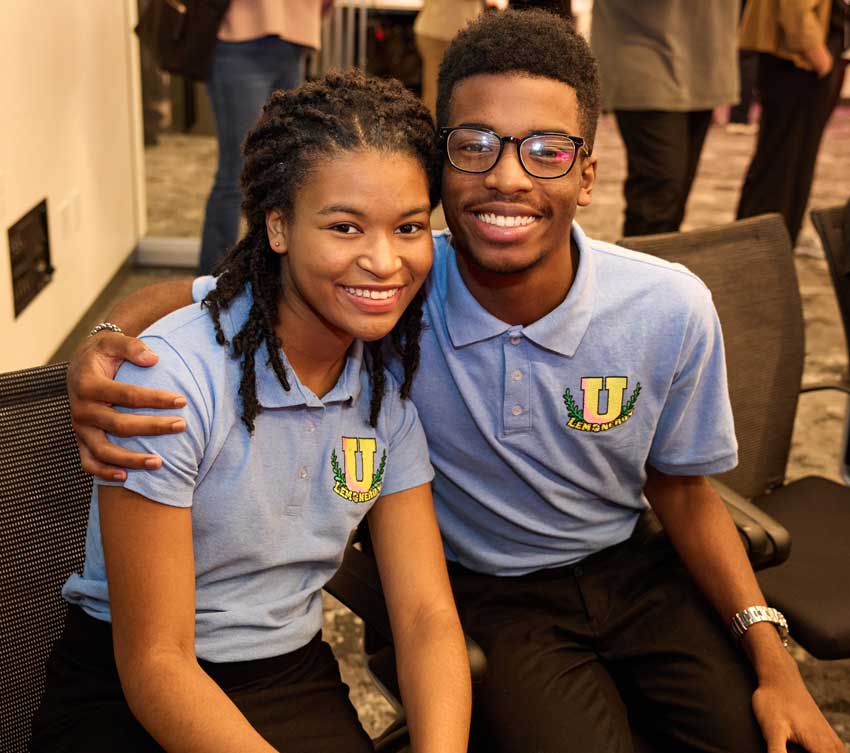 After we pitched, the judges left to deliberate. I was super nervous because all of the pitches were really great. Apparently the judges thought all of the pitches were great too, because we all were named Grand Prize Winners!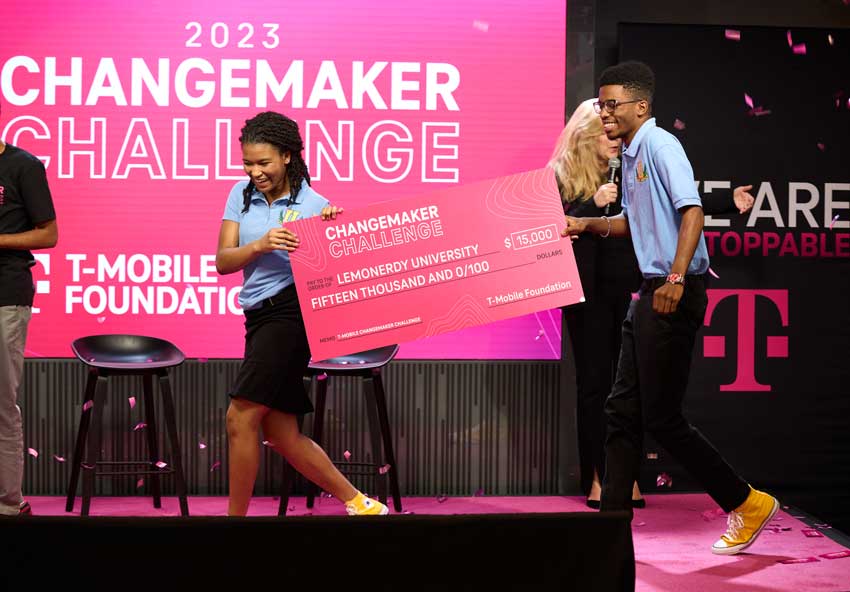 The Changemaker Lab wrapped up with some time with our chaperones and mentors to express our gratitude and reflect on the time we spent together. After that we closed out with a pizza party, and after that, we went off on our own with fellow changemaker Jensen and her chaperone to get ice cream. We hung out a little longer then headed back to the hotel to pack and get ready for our flight the next day.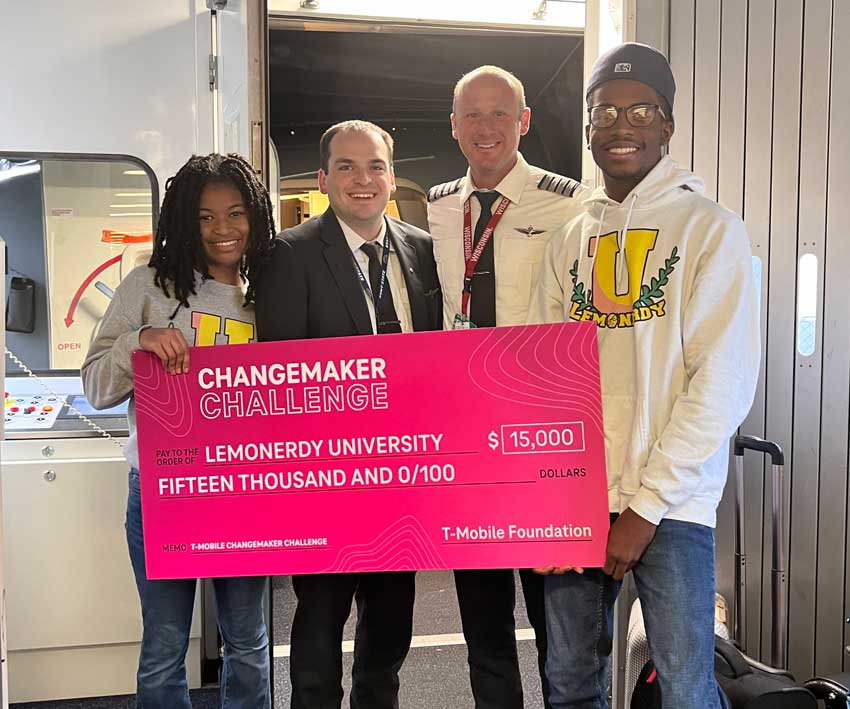 The next day, we made sure we were packed up and headed to the airport. On our way to our gate, we ran into the team from Seeds of Hope and got a quick selfie. After we got all checked in, we started to wonder how the check was going to make it back to Chicago. The flight attendant put it in a closet at the front of the plane, and we made our way to our seats. The check got back safely, but even if it hadn't we got lots of great photos of it. I highly recommend for student leaders to get involved in this experience. To learn more about the Changemaker Challenge Lab, check out this press release from T-Mobile.
Photos courtesy of T-Mobile.