Storytime!
After we pitched at SXSW EDU, I was beyond exhausted. It was my very first time pitching on a stage, and while I feel very at home in front of an audience, it took a lot out of me after doing everything virtually for so long. I had gotten an invitation on the SXSW EDU app from Shaina Glass to attend her session by the Computer Science Teachers Association. It was the only invitation I received, and I was determined to be there.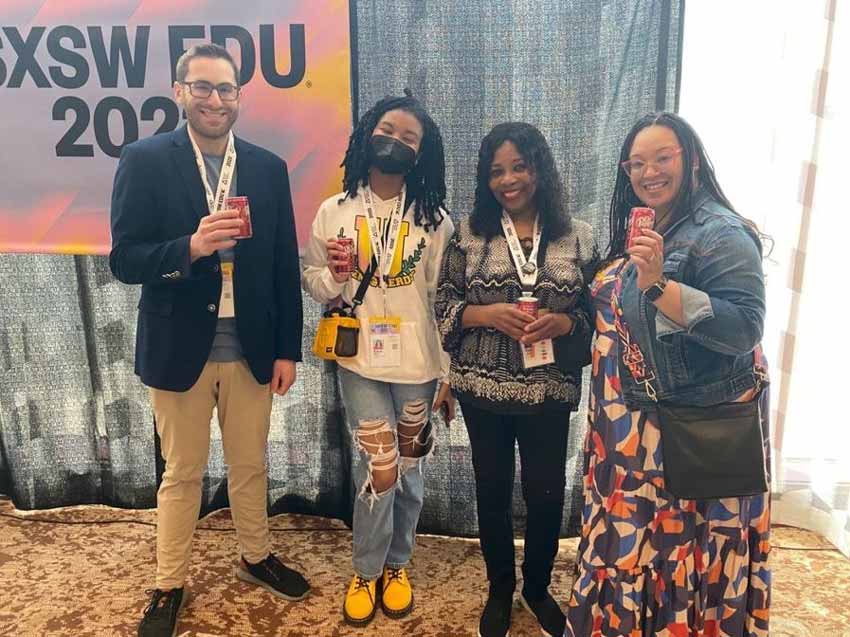 The session was amazing! I was the only student there, and everyone was so kind. They included me in the discussions and let me share my ideas. That day led to this phenomenal experience. I delivered the closing keynote for the Computer Science Honor Society's Inaugural Leadership Summit!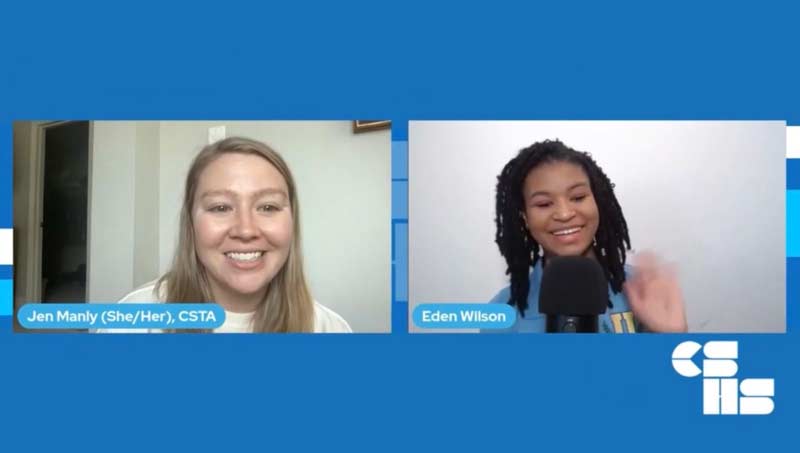 The Keynote
My keynote title was – How I Use YouTube to Empower the Next Generation: Shaping the Future of Computer Science Education Through Peer-Driven Media. One of the questions Jen Manly asked me was, "How do you get people to take you seriously, even though you're a kid?" That was my favorite question of the day. I don't know that I have ever felt that people didn't take me seriously. People are pleasantly surprised when I look them in the eye. I'm not afraid to say who I am and share my ideas. I'm pretty sure people take me seriously because I take myself and my goals seriously.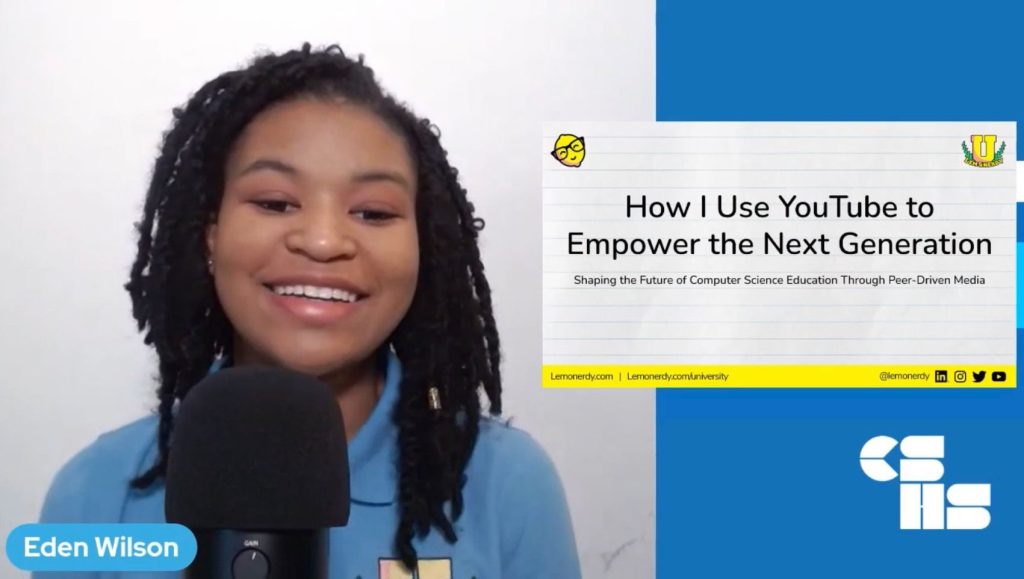 In my closing keynote, I shared what it is like to be one of just a few girls, and even fewer Black girls, in my computer science classes. We talked about why diversity in STEM education on YouTube is so important, and then I discussed how teachers and students can work to increase and promote diversity by starting and supporting diverse YouTube channels. For those who were interested in starting their own channels, I did a short tutorial including what equipment you need and how to sign up for an account.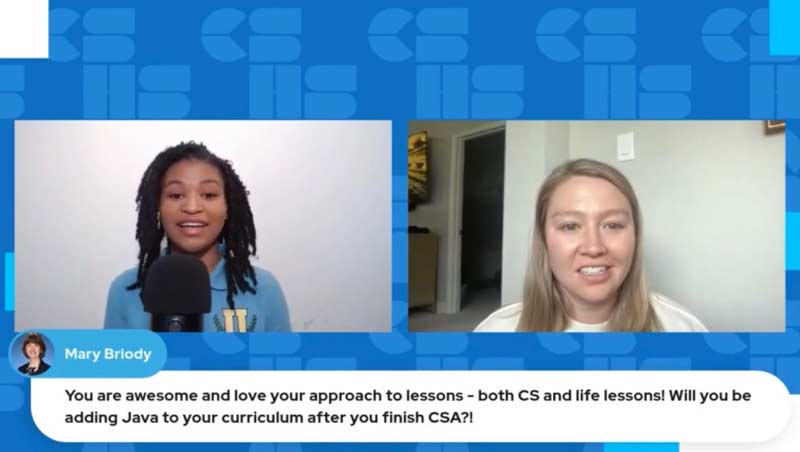 I enjoyed talking about Lemonerdy University a bit and sharing the work that David and I are doing. I am so glad I pushed through and made it to the CSTA session. This was an amazing opportunity, and I am so thankful for the connections that made this opportunity possible.
My first keynote ya'll… 🙌🏽
To work with me or have me speak at your event, check out my work with me page! I'd love to hear more about your event or workshop.