Disclosure: My friends at Microsoft invited me to Microsoft Build and have compensated me. My opinions are my own.
Being a Microsoft Build Ambassador came with so many cool things – a tour of the Microsoft Headquarters, the inclusive tech lab, and the world's quietest room, an interview with Deirdre Quarnstrom, Vice President of Educational Experiences at Microsoft, a group chat with the CEO of Github, AAAAANNNNNDDDDD I got to speak on a panel at Microsoft Build during a session with my fellow content creators and Microsoft Build Ambassadors!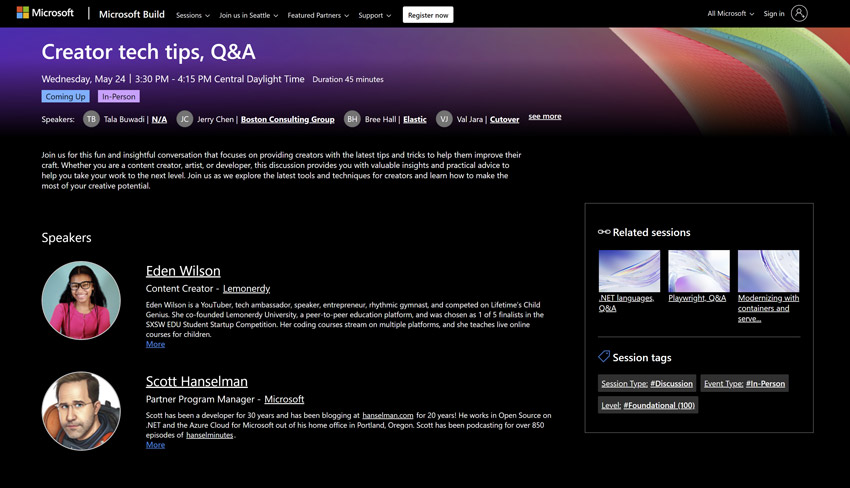 The panel was moderated by Scott Hanselman, and featured all 8 of us sharing our tips, tricks, ideas, and stories.
The speakers were: Tala Buwadi, Jerry Chen, Bree Hall, Val Jara, Lawrence Lockhart, Sophia Minaya, Inga Woods-Waight, and myself. We each had speaker's pages and everything. You may now address me as, Eden Wilson – who has spoken at Microsoft Build. Just kidding, but only slightly LOL!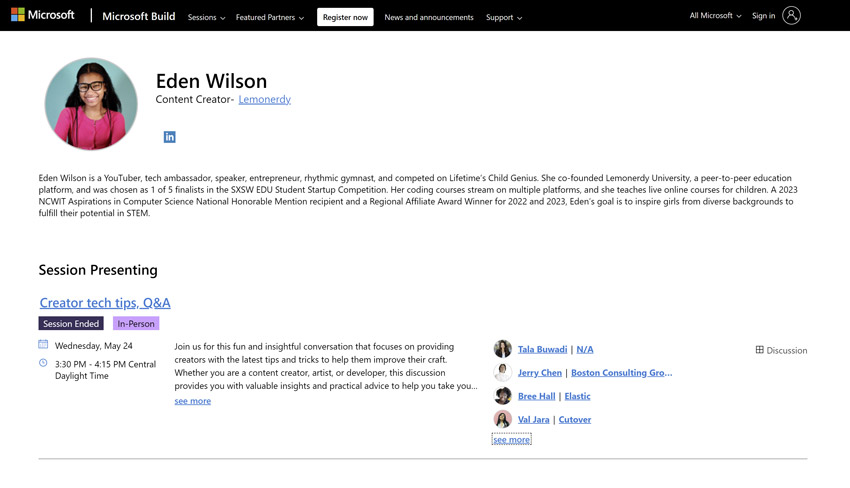 I am excited to share several clips from our talk and the FULL SESSION with you. The session was an in-person-only session, which usually means, if you missed it you missed it, but shout out to my mom (and chaperone) who recorded the whole thing – because that's what moms do, right?
CLIPS
FULL SESSION