Wang Yaping became China's first woman to conduct a spacewalk on November 7, 2021. She was one member of a team of three who are at China's new Tiangong space station. According to the China Manned Space Agency, Yaping finished the six-and-a-half-hour spacewalk Monday morning. Since they arrived at the space station in mid-October, it is the first time the crew has left. When she stepped out of the space station on Sunday, she said she felt great and waved to all of us back here on Earth. In an earlier interview from her first time in space, she said, "When I looked out of the window for the first time, I realized the true meaning of the power of life… that kind of beauty was just beyond comprehension."
Including Yaping, only 16 women have conducted spacewalks, the first being Svetlana Savitskaya. Most of the women who have done so are American NASA astronauts.
On February 9, 1995, Bernard Harris, Jr. became the first African American to conduct a spacewalk, but there has not been an African American woman to do this yet. However, this may happen very soon. In August 2020, NASA announced that Jeanette Epps will be a crew member on the first operational flight of Boeing's CST-100 Starliner spacecraft, headed to the International Space Station (ISS). It is planned to launch in 2021 but is far behind schedule. The six-month expedition would make Epps the first African American woman to live and work in space for that long.
Stay tuned for the plot twist, Lemonerds…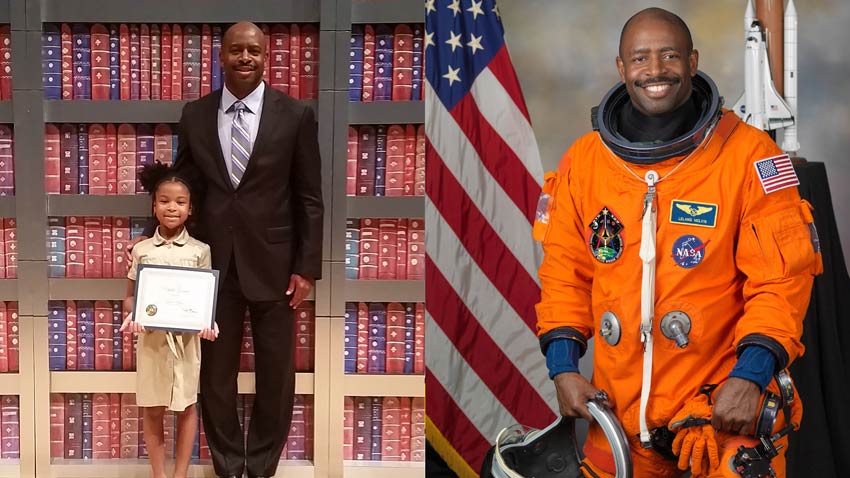 The Tea…
In 2018, Epps was unexpectedly pulled from her flight after she was slated to become the first black crew member to live on the ISS. She was replaced by Serena Auñón-Chancellor. Epps had already been training for the expedition returned to Johnson Space Center. NASA gave no explanation. Epps stated that she didn't have any issues, medical or familial that would have stopped her from joining the mission and that her training in Russian and Kazakhstan went well. Epps brother claimed that it was racism and that she had been fighting that her entire career. NASA released a statement saying, "Diversity and inclusion are integral to mission success at NASA and we have a diverse astronaut corps reflective of that approach."
So, with the development of Boeing's Starliner capsule to the station years behind schedule, the earliest that Epps will be going on the planned mission is 2022. BUT… Here comes Dr. Jessica Watkins. She is now slated to become the first Black woman to join its crew for a long-term mission. On November 16, 2021, NASA announced that the geologist from Colorado would join two NASA astronauts and an Italian astronaut for a six-month mission that is scheduled for April 2022. If her mission flies first, she will likely become the first African American woman to do a spacewalk, taking the distinction that Epps had expected to receive. Of all of the seconds to be though, the second African American woman to do a spacewalk (or to live and work in space for an extended period of time) isn't a bad one at all.
Dr. Watkins stated that she hopes going to the space station gives an example of what's possible for children of color. "…particularly young girls of color, to be able to see an example of ways that they can participate and succeed…. For me, that's been really important, and so if I can contribute to that in some way, that's definitely worth it."
Send this post to someone who loves the tea… and space.