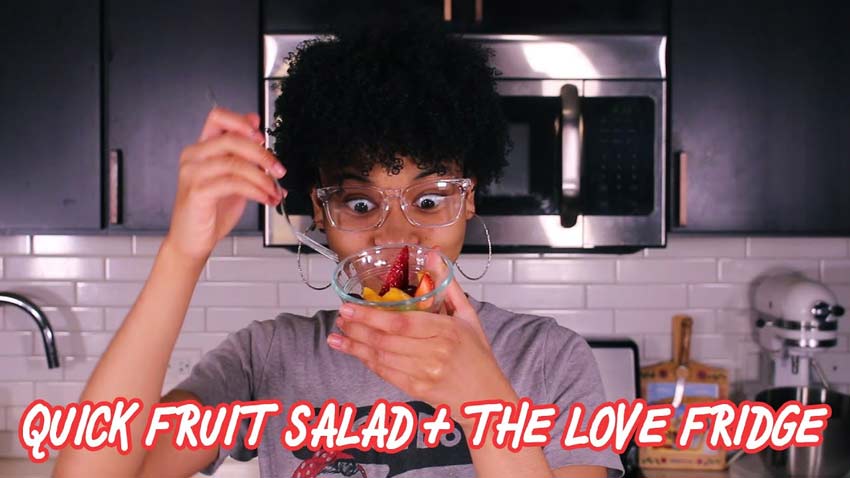 Make a Fruit Salad with Me!
Today, I am going to make a simple fruit salad, while I tell you about The Love Fridge. I am thankful to have so many nutritious foods in my own refrigerator. The Love Fridge Chicago makes sure that people in low-income, food-insecure areas have access to fresh food too.
The Love Fridge Chicago is an AMAZING organization helping fight hunger and bringing together communities! My classmates and I interviewed Risa Haynes, one of the lead food distribution organizers for the Love Fridge. You can watch a short introduction here. Watch the full interview here.
Check out their website for volunteer opportunities!
What is The Love Fridge? The Love Fridge is a Chicago-based initiative created to nourish our communities through mutual aid by offering solutions to food scarcity and food waste. Powered by kindness, generosity, and most importantly, love, we firmly believe that feeding oneself is not a privilege, but a right.