This Black History Month has been great so far, right? I have enjoyed seeing so many stories about Black people who have made history. We don't get to learn a lot about that in school, so initiatives like Black History Month are very important. When we think about Black history, we have to not only look into our past but also into our future.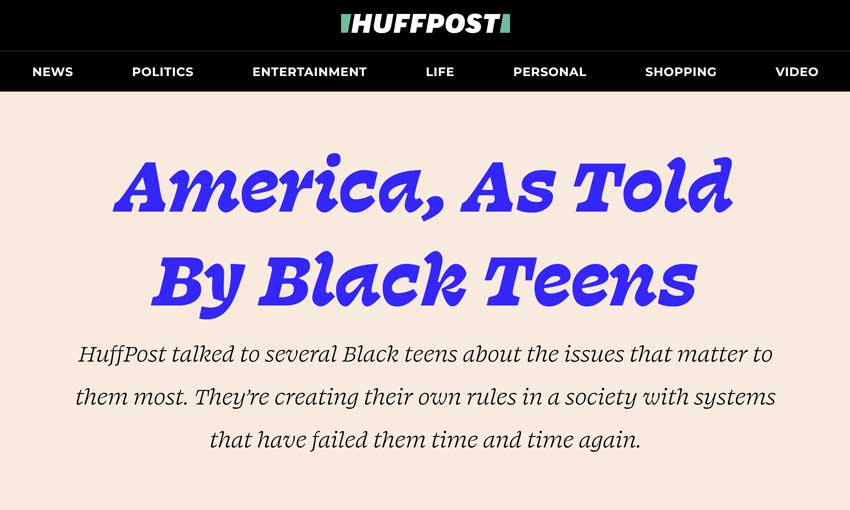 I was honored to be included in a special report on Black Teens in America by Taryn Finley, the Editor of HuffPost Black Voices. I was interviewed in two sessions over two days by Taryn Finley herself! It isn't very often that people ask Black teens like me what we are thinking, what our goals are, what is important to us, and what the world that we want to live in should look like.
Writers at HuffPost talked to 13 teenagers from all over the country, and we had a lot to say about everything from homelessness to teacher pay.
Going into this, I wasn't sure what I was going to talk about, but once I got started, I was on a roll! I am surprised she was able to condense what I told her into one article, but she did it! She managed to take everything I said and make sure that I got my point across. I feel seen, ya'll.
I even got to be a part of a reel in which a few of the teens talked about the issues that we feel are most important to us.
So, there is the feature, here, and then there are individual articles about each of the teens. Mine is here.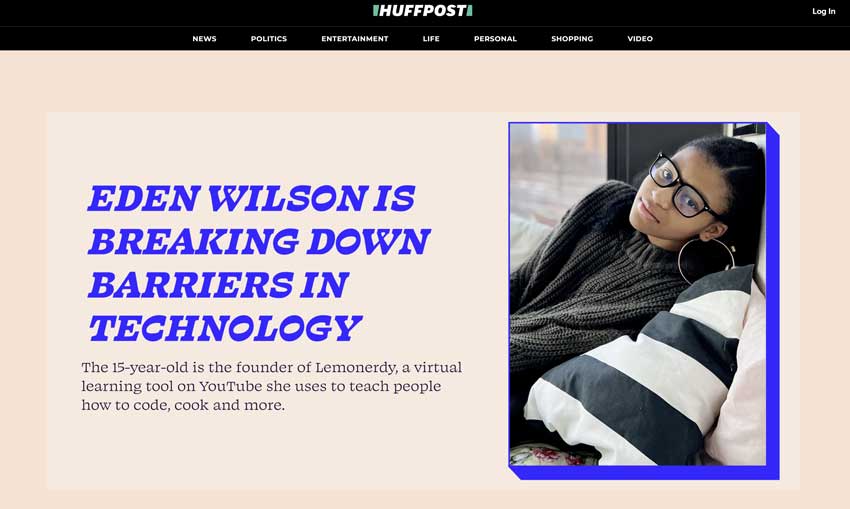 Does anyone else feel a bit of dread whenever someone says, "so tell me about yourself?" *raises hand*
I don't remember everything I said, but she managed to get my intro down to a few sentences, and she might have definitely has helped me figure out how to condense my bio.
Eden Wilson is a high school sophomore, Miss Chicago's Outstanding Teen recipient in 2020, a gymnast and the founder of Lemonerdy, a virtual learning tool on YouTube she uses to teach people how to code, cook and more. At an early age, she showed a passion for breaking down barriers to learning for disenfranchised and vulnerable people. She has plans of attending an HBCU to study special education and computer science and eventually becoming a rhythmic gymnastics coach at the Special Olympics.

Finley, T. (2022, February 10). Teen Eden Wilson is breaking down barriers in technology. HuffPost. Retrieved February 11, 2022, from https://www.huffpost.com/entry/eden-wilson-lemonerdy-technology-black-teens_n_61facef1e4b02136b6eef179

I talked about a lot of different things including my college plans, goals, and what matters to me the most.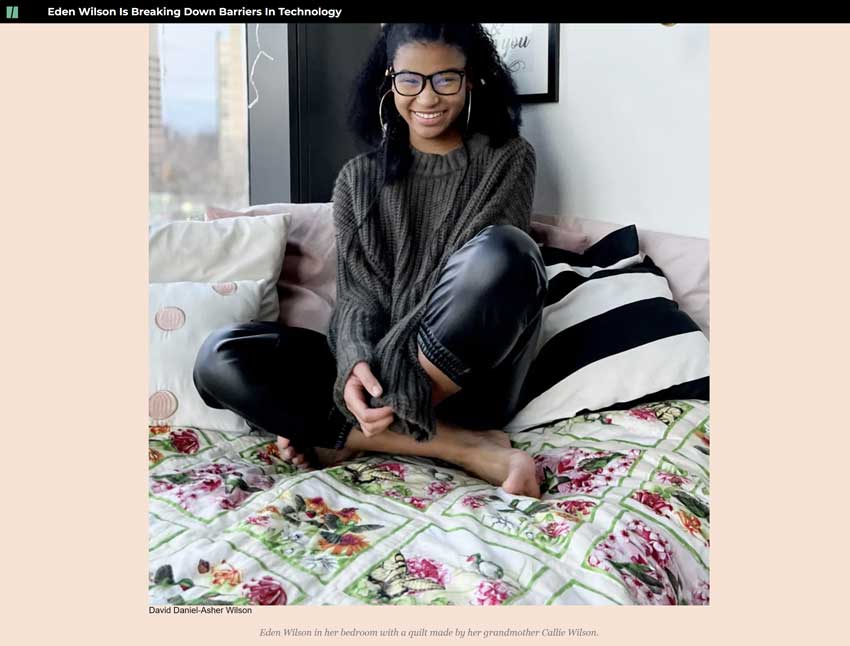 One thing that matters to me a lot is family. My brother took the photo, so on top of this being my first interview for a major media outlet, this was his first photo credit in a major media outlet! He's my official photographer. I also sleep with a quilt that my 92-year-old great grandmother, Callie Wilson, made for me. She got her credit too!
I hope you read the other teen's stories as well as mine. Everyone who was selected was really amazing, and it feels surreal to be included in this special report alongside them.