Disclaimer: I was given a copy of Alice Walker's new children's book, Sweet People Are Everywhere, to read and review. If you purchase something after using the links in this post, it will cost you the same as if you didn't, but I may receive a small commission.
Lately, I have been finding out that there are sweet people everywhere. The news and social media would have you believe that there aren't. Since the pandemic started, people have been very sweet – staying masked, bringing each other food when they do get sick (or to keep one another from having to go out and be exposed), and keeping each other in good spirits while the world heals.
This book is a great reminder that not only are there sweet people in our neighborhoods, hospitals, and schools, but they are all over the world. I have met sweet people in Trinidad and Tobago, St. Vincent and the Grenadines, Florida, Georgia, California, Turks and Caicos, and just about everywhere that I have traveled so far! Knowing this makes me want to see more places and meet even more sweet people.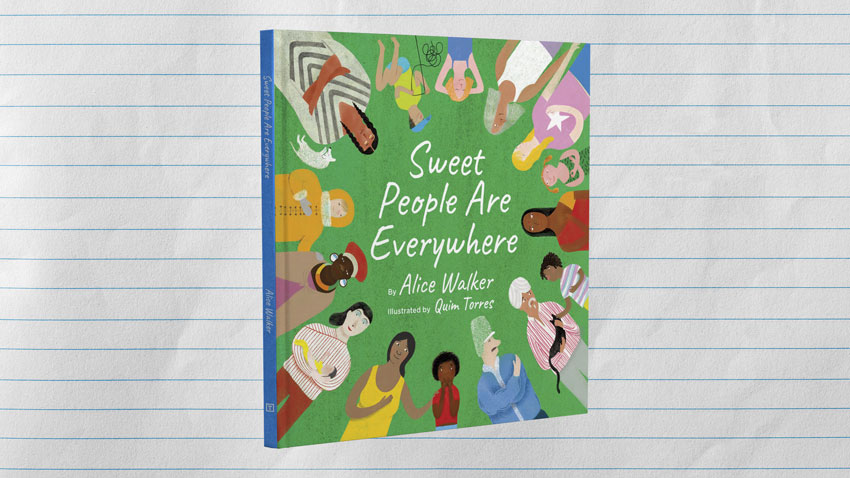 About the book
Sweet People Are Everywhere, an illustrated book for children ages 4–8 (and readers of all ages) featuring a poem by internationally renowned writer and activist Alice Walker, locates the "sweet people" who can be found all over the world. The poem addresses a young boy getting his first passport, taking the boy, and the reader, on a journey around the globe in a powerful celebration of humanity and generosity of spirit that is inspiring, timely, and timeless.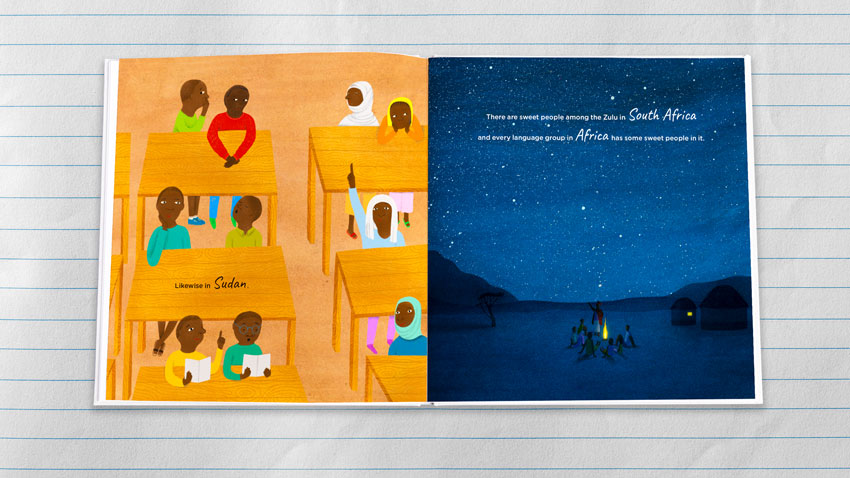 There are a few things that stood out to me about this book. The illustrations by Quim Torres are a lot of fun. They are colorful, bright, and remind me of many of my favorite books about travel that I read growing up. I also loved the reference to warring countries having sweet people. We hear so much about fighting, that sometimes, kids may believe that everyone in the whole country is the enemy. This book keeps people at the forefront and teaches the smallest among us that sweet people are indeed everywhere.
I definitely recommend this book for bedtime reading for little kids. My parents used to say that you shouldn't go to bed angry. After a long day of trying to get along with different people on the playground, at school, and at activities, kids might still feel angry because they didn't get along with everyone. Reading this book at bedtime is a nice way to make sure that kids go to sleep feeling hopeful, and excited about the possibility of meeting sweet people the next day.
You can purchase Sweet People Are Everywhere by the Pulitzer Prize winning author, Alice Walker, here – https://amzn.to/3FB93Qh
Crayola has some fun activities for kids including a passport activity on SweetPeopleAreEverywhere.com.
You can also get these cool crayons that help kids choose skin tones that are closer to their actual skin color here – https://amzn.to/3FxZkKA
Here's the shirt I work in this video – Lemonerdy Logo Fitted short sleeve t-shirt