Disclosure: My friends at Microsoft invited me to Microsoft Build and have compensated me. My opinions are my own.
The most exciting thing to me about going to Microsoft Build in Seattle is getting to learn all kinds of new things in tech. Even though I'm still learning a lot (I actually take my AP Computer Science Exam tomorrow) when it comes to coding, the great thing about Microsoft Build is that there's something for people at all levels. I'm excited to represent the new developers in Seattle! I am one of eight creators who will be sharing our experiences before and during Microsoft Build.
We were sent a surprise box of goodies with absolutely no idea what was inside. While I wasn't sure what to expect, I was really excited to find out what my friends at Microsoft had in store for us.
Let's unbox it together!
The Unboxing
[SPOILERS AHEAD]
Did you see all that cool stuff?! I can't wait to build something with it. I am more of a software person at the moment. I learned about circuits last summer, so I am excited to try all of this out on my own. Let's talk about what was in the box!
What's in the Box!
(Descriptions and specs come from the product websites)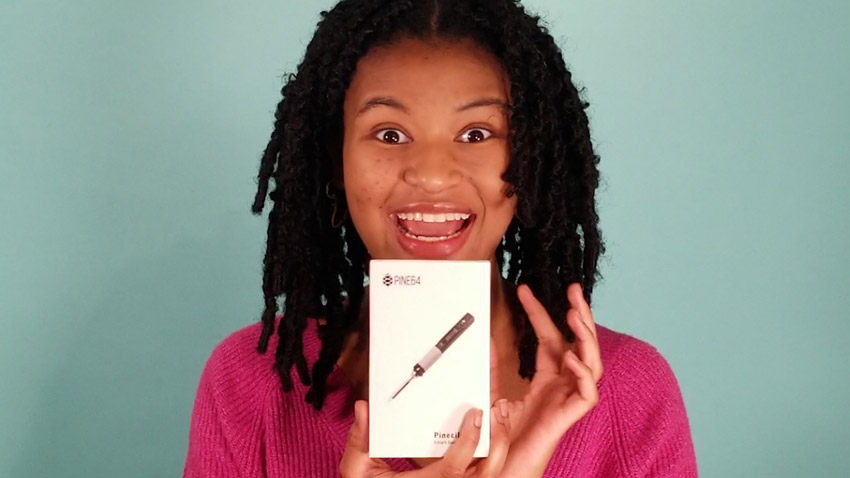 The Pinecil is a smart mini portable soldering iron with a 32-bit RISC-V SoC featuring a sleek design, auto standby and it heats up to an operating temperature in just 6 seconds!
Dual power input design: 1) USB-C supports both PD and QC 3.0 and; 2) DC5525 barrel DC jack.
Speedy Rapid Warmup: Reaches operating temperature in 6 seconds. Support for on-demand rapid boost feature.
Adjustable soldering tip temperature which can be set between 100° C and 400° C using the adjustment buttons and an easy-to-read OLED display.
Portable: it features a sleek and slim design, comprised of an SAE 304 stainless steel core housed inside a polycarbonate shell.
Auto standby mode engages when it is not in use ensuring the user's safety.
Adafruit STEMMA MOSFET Driver for Motors, Solenoids, and LEDs
This board has a simple plug-and-play JST PH (2mm pitch) input connector for solderless use. Provide power (from 3V up to 30V) and signal (3V to 20V logic level). On the output are two-output terminal blocks, with one block connected to power and the other switched to ground when the signal level is high. In between is an AO3406 N-Channel MOSFET rated for 30Vds, 3.6A peak, and 70mΩ RdsOn plus a 1N4007 flyback diode.
Adafruit STEMMA QT / Qwiic JST SH 4-pin Cable – 100mm
This 4-wire cable is a little over 100mm / 4″ long and fitted with JST-SH female 4-pin connectors on both ends. This cable can be used with Qwiic boards, to easily connect sensors and drivers from one board to the other. The cables are made symmetrically.
Adafruit MacroPad RP2040 Starter Kit – 3×4 Keys + Encoder + OLED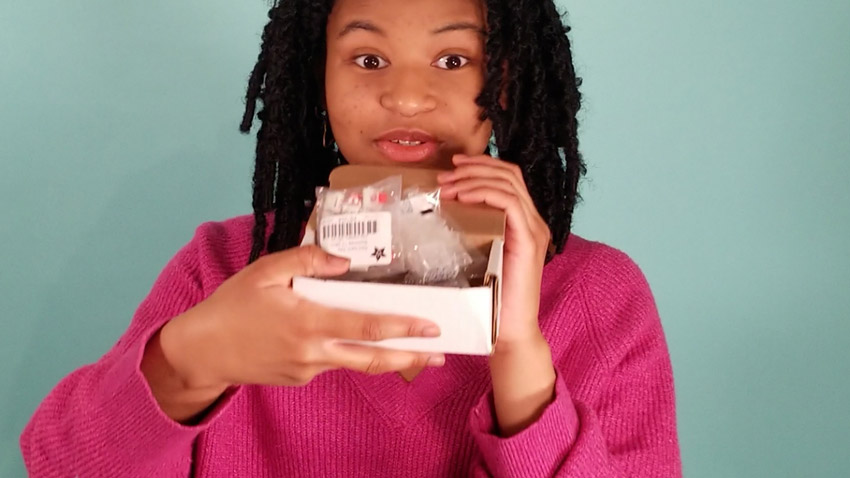 CircuitPython or Arduino-powered Macropad – complete with 12 buttons, OLED display, speaker, and rotary encoder. Each of the 12 sockets can accept a Cherry MX-compatible key switch. No soldering is required.
Raspberry Pi RP2040 Chip + 8MB Flash memory – Dual core Cortex M0+ at ~130MHz with 264KB or RAM. Runs CircuitPython, Arduino or MicroPython with ease and lots of space for development code and files
USB C Connector for Power/Data – this can act as an HID device but also can be MIDI, UART, etc.
3×4 Mechanical key switch sockets – accepts any Cherry MX-compatible switches. Individually tied to GPIO pins (not matrix wired)
One NeoPixel RGB LED per switch, on north side
Rotary encoder, 20 detents per rotation, with push-switch on GPIO pin. Push switch is also used for entering bootloader mode when held down on power-up or reset.
128×64 SH1106 Monochrome OLED display – On high speed hardware SPI port for quick updates
8mm Speaker/Buzzer – With Class D amplifier and RC filter, can be used to make simple beeps and sounds effects.
STEMMA QT Connector – Allows adding any I2C sensors/displays/devices with plug-and-play cables.
Reset button – On the side, for quick restarting of code
Four M3 mounting bosses – Make custom enclosures easily
Adafruit EMC2101 I2C PC Fan Controller and Temperature Sensor – STEMMA QT / Qwiic
The EMC2101 from Microchip/SMSC is a fan controller with temperature monitoring. Programmable PWM output and tachometer input, with both internal and external temperature sensing, with a 1°C accuracy. In addition to allowing you to control a fan, the EMC2101 includes an internal temperature sensor, as well as connections for an external temperature sensing diode. If you use an external temperature sensor, you can even configure a lookup table (LUT) that allows you to set different fan speeds depending on the temperature, and the EMC2101 will automatically adjust the speed depending on the temperature.
This chip can be used to help provide cooling or ventilation to your next project. The included SparkFun qwiic compatible STEMMA QT connectors for the I2C bus allow you to make solderless connections to your controlling device, and the standard headers make breadboard prototyping easy.
Slim, light, and ready to travel, Surface Arc Mouse is designed to conform to your hand and snaps flat to fit easily in your bag. Connects via Bluetooth. Available in a choice of rich colors¹ to complement your style.
Microsoft Surface Adaptive Kit
A kit that makes it easier to use and navigate your Surface PC. Identify critical keys, match ports and cables, and open your Surface and other compatible devices.¹ The included keycap labels², three-dimensional stickers, port indicators, and openers let you make small adjustments to improve finding, opening, and using your compatible devices and accessories.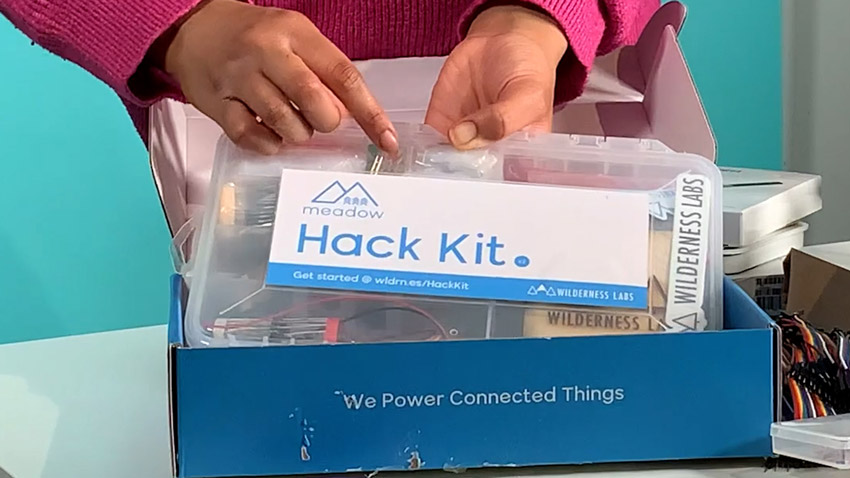 The Hack Kit Pro gives you everything (including a Meadow F7v2 dev kit) that you need to get up and build cool connected things!
Comprised of high-quality components including motors, servos, color displays, IO expanders, relays, pushbuttons, rotary encoders, transistors, capacitors, resistors, moisture sensor, piezo, distance sensor, temp sensors, light sensors, switches, LEDs, LED bar-graphs, and more.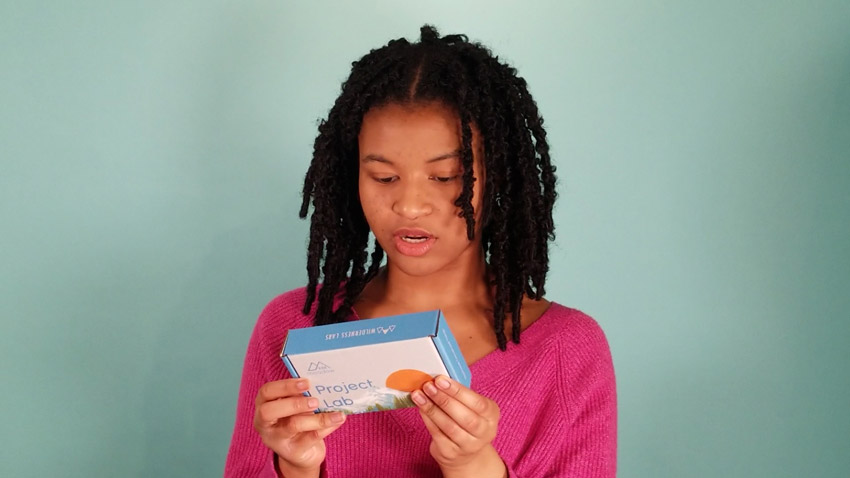 IoT prototyping platform. Project Lab includes two microBUS and three Grove/Qwiic/StemmaQT Connectors. No breadboard, no complicated wiring, and no tedious soldering. Enjoy rapid prototyping and exploring thousands of plug & play peripherals.
Two mikroBUS connectors unlock thousands of official MikroElektronika click boards and 3rd party boards that are mikroBUS compatible.
Three Grove/Qwiic/StemmaQT connectors provide access to a massive ecosystem of pluggable peripherals from SeeedStudio, Adafruit, and SparkFun.
Accelerometer and Gyroscope – Project Lab includes the small, lower power, and optimized for wearables, BMI270 Inertial Measurement Unit (IMU). The 6-axis sensor combines a 16-bit tri-axial gyroscope and a 16-bit tri-axial accelerometer featuring Bosch's automotive-proven gyroscope technology.
Environmental Sensing with Artificial Intelligence – The BME688 is the first gas sensor with Artificial Intelligence (AI) and integrated high-linearity and high-accuracy pressure, humidity, and temperature sensors. Use Project Lab to start building your mobile & connected applications where size, low power consumption, and environmental awareness are critical requirements.
The Standard for Light Sensors – The Rohm BH1760 Digital Ambient Light sensor is the go-to for engineers. It's low power, used in a wide variety of applications, and it can accurately measure from 1 to 65535 lux.
TFT LCD with 65k colors – The ST7789 is a 1.54" 240×240 IPS full view TFT LCD with 65k colors. Project Lab's onboard ST7789 allows you to directly display information from your peripherals or create a complete navigation system using the directional push buttons.
RS-485, I/O, and Power Terminals – Through easy-to-use screw terminals, Project Lab enables RS-485 communication directly with industrial sensors, a 5v and 3v3 power connection with the ground, and additional digital and analog I/O.
Onboard Audio – Project Lab includes an onboard CMT-7525-80-SMT Magnetic Buzzer Transducer when you need more than visuals.
Meadow F7v2 Feather is Included – For Project Lab to be the most functional and rapid IoT prototyping platform on the planet, the Meadow F7v2 must also be plug-and-play. We've pre-soldered the male headers for you. All you need to do is plug the Meadow F7v2 in and supply the power.
What Do I Do Now?
I admitted in the unboxing video that I had very little knowledge of how to use all of these things. I got a chance to ask Limor Fried, founder Adafruit Industries, which is a major supplier of open-source electronics to the maker community, how I could make the leap from the software side of things to hardware. Her advice was to start small, and not be afraid to try things. She also said to find a person who has done the projects or done a project that you find interesting and make the project that they made. I love that advice! I have no problem starting small and trying something that has already been done. I think that is a great way to learn and not get discouraged.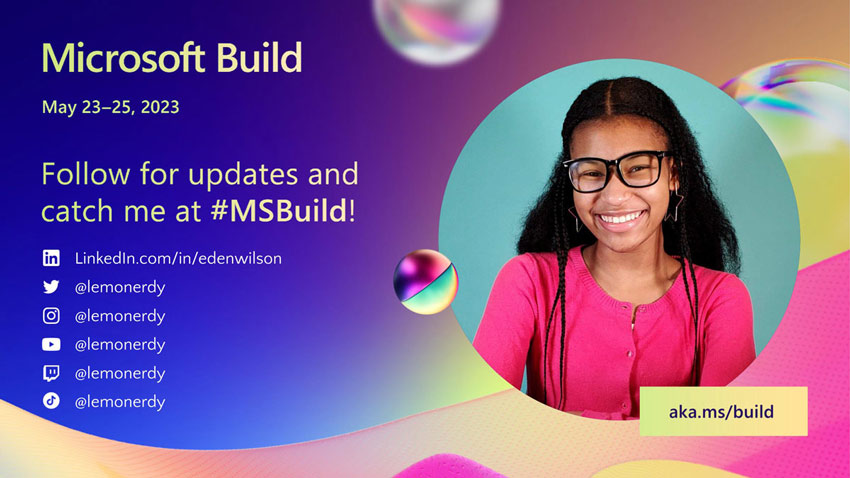 There are just a few weeks to go before I head out to Seattle for Microsoft Build! I'll be sharing some great information (and building some hardware) so make sure that you are subscribed to my YouTube channel, and following me on Instagram, TikTok, Twitter, and Facebook. I am excited to share this experience with you!
Want to experience the Microsoft Build Conference for yourself? Click here to get more information and register.