Hey Lemonerds! This Labor Day weekend, I was wondering what we would do for the holiday. A cheese festival was mentioned, but I wasn't sure if that was what we were going to do. I knew we wouldn't be going too far because I had a lot of homework and studying to do – Junior year is hard 😟.
I'll catch you up on all of the things that have been going on with me very soon on my channel, but for now, let me tell you how this weekend went.
I don't know about you, but my weekend starts on Friday. I think that's the day that I start checking out – which isn't a great idea since I have some of my hardest classes on Friday. This Friday, since it was going to be a long weekend and we had Labor Day ff, I definitely couldn't check out. I had to pay attention and make sure that I understood everything before the weekend got started because I wouldn't see my teachers again until Tuesday. After school, I had practice, and THEN I had to run to the studio at WGN to film a news segment about the EV Rally. I ate dinner and got dressed while I was in the car on the way there.
I was the last one to get there, but I wasn't late 😅. Of course, I had to go to the bathroom, and almost missed the entire thing because they ended up starting early – and it was LIVE!
Even though I ran in like a maniac, the interview ended up going well, and I was really happy to see my teammates again.
After I got home, I did some studying and then prepared for a full 24 hours of rest. It had been a long week, and I definitely needed it.
We got up early Sunday morning and instead of going to the Cheese Festival in Amish country here in Illinois, we ended up taking a road trip to Michigan for the Detroit Jazz Festival! I was excited because I had never been to a jazz festival before AND we had some fun stops planned while we were there.
The first stop was to see Dr. Renee and her family outside of Detroit. It is always nice to her, and it was cool to meet her mom and dad, and her sister.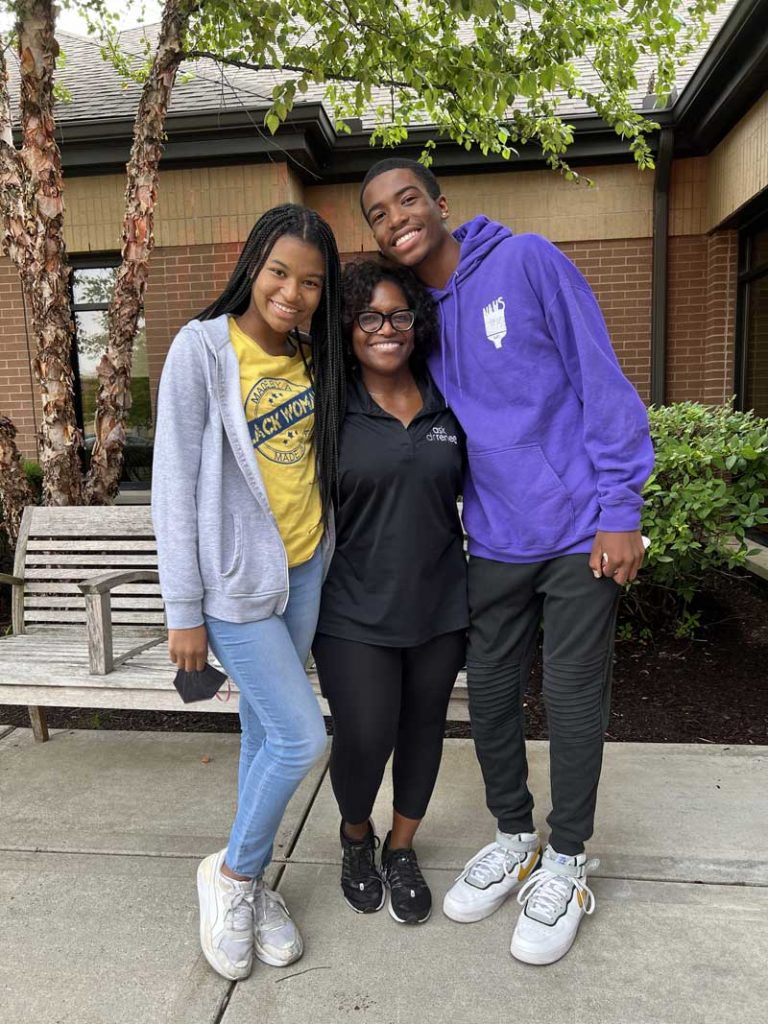 After that, we ate the lunch that we packed and headed to Franklin Cider Mill for some cider and donuts. Franklin Cider Mill had just opened the day before we went, so it was pretty packed for Labor Day Weekend.
We ate the donuts on the way into the city for the jazz festival. We thought it was going to be hard to get parking because it was Labor Day weekend, but we parked right next to the festival in the underground lot for $10. Admission to the festival was free.
As soon as I got through security, I spotted some t-shirts that I wanted, so I got those. I saw some earrings I wanted too, but I just bought some earrings at the Black Women's Expo, so I figured I needed to have a little self-control. After doing some shopping, I went and sat down to watch the performances. It was raining on and off, but it was still nice out. We ate corndogs and fries while we watched the Bill Frisell Trio.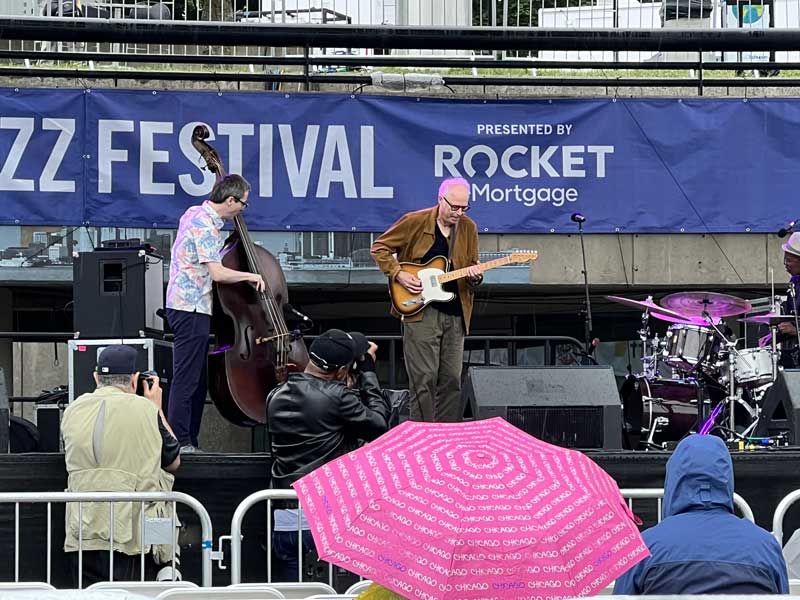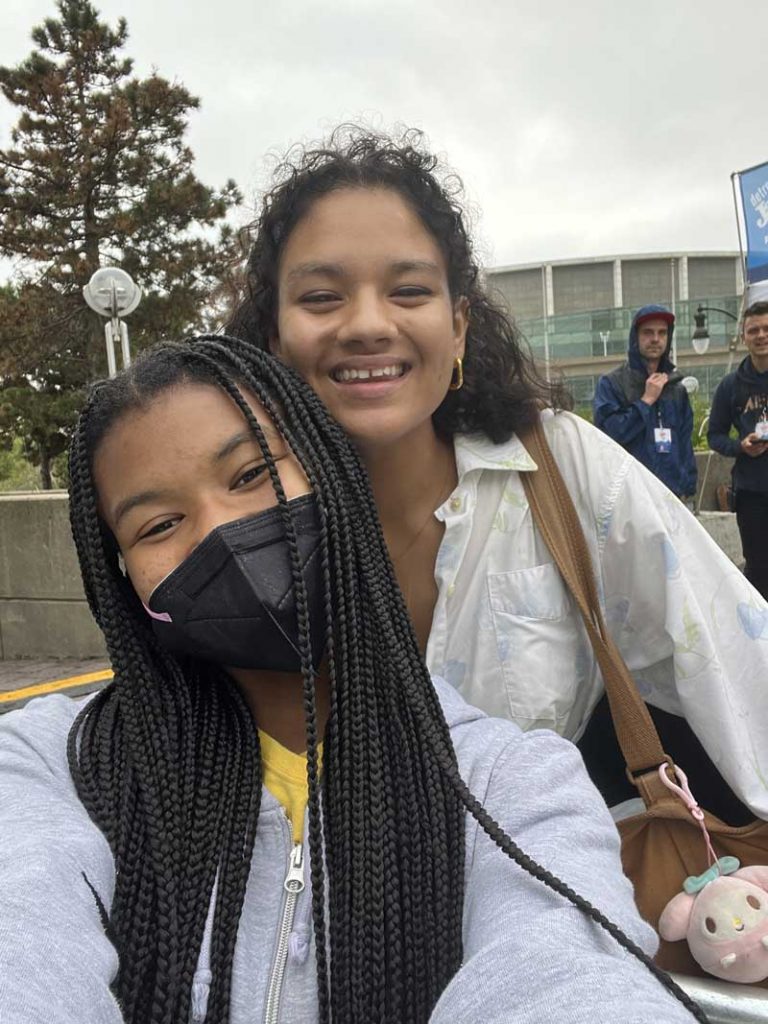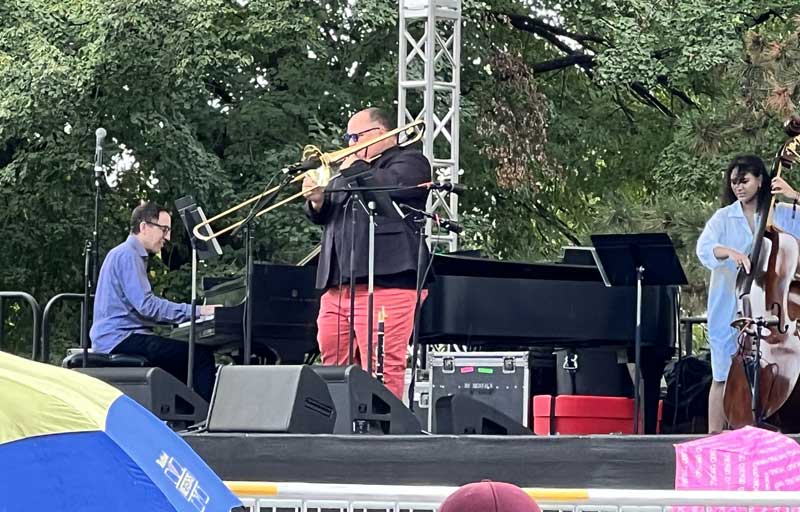 The performances were all so different and interesting. I even got to meet two musicians – trombonist Michael Dease and bassist Liany Mateo!
Liany Mateo was so cool! She plays the bass, and loves to meet other girls in music. Follow her on Instagram at @lianymateo.
(Fun fact – my grandmother is a retired pediatrician, and she was Michael Dease's doctor when he was a kid!) Michael Dease (he has a Grammy ya'll) took the time to talk with us about our grandmother, and we were really excited to meet him after hearing him play. Follow him on Instagram at @deasejazz.
My cousin came out to see us and hang out for a little while too! I haven't seen her in person since our family reunion in 2019, so that was really nice.
We had another festival on our agenda… the Michigan Chicken Wing Festival in Lansing! That was a quick stop on the way back home. We got wings from a few places, including some blueberry wings. I didn't know how that was going to go, but it works!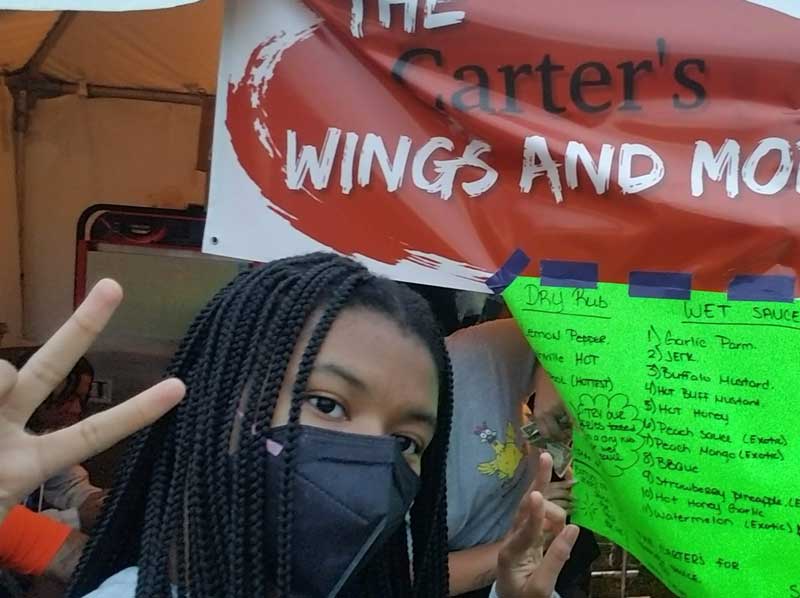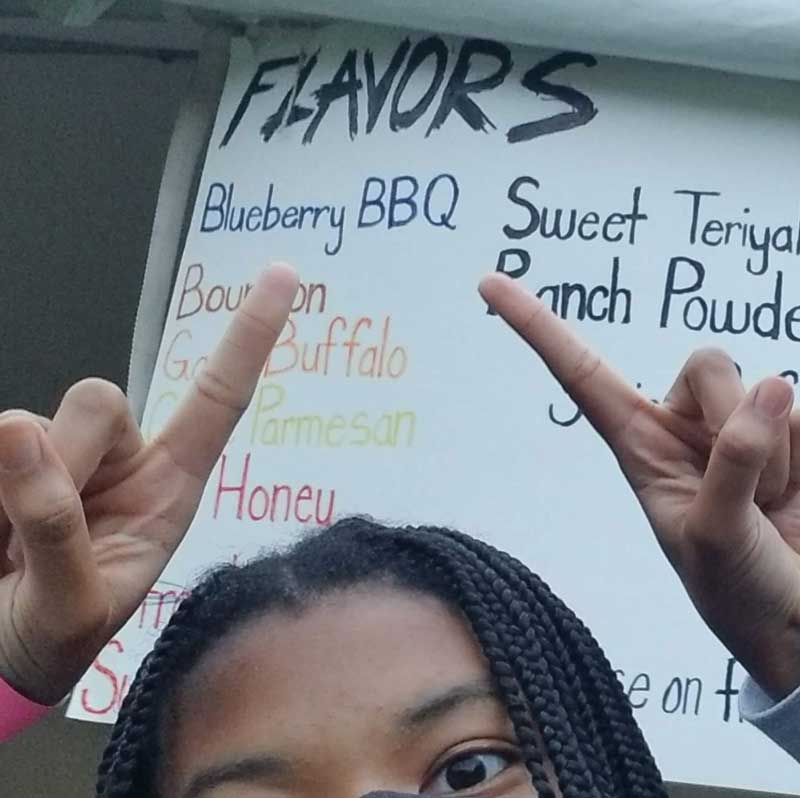 When we were finished at the Michigan Chicken Wing Festival, it was time to go back to Chicago. I left Michigan with a full heart and a full stomach. The Chicken Wing Festival is over for 2022, but you can still enjoy the Detroit Jazz Festival through Labor Day and Franklin Cider Mill through Sunday, November 27, 2022.